Feathers featured by Apple as "New and Noteworthy" on the US App Store!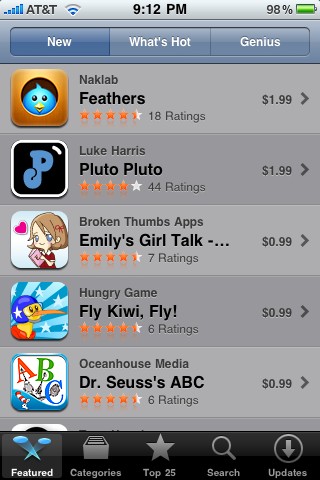 I'm in shock right now as I woke up about half-an-hour ago to a tweet from Tim Sears alerting me that Feathers was being featured by Apple on the US App Store as New and Noteworthy!
I need your advice – those of you who have had apps featured by Apple – what should I do to really take advantage of this? Any and all ideas welcome!
Floating on cloud nine at the moment :)
Thank you all for your amazing outpour of support and your wonderful feedback on Feathers. You have no idea how much it means to me! And thank you to the wonderful peeps at Apple who chose to feature my app – it's lovely to have such great validation on your work and I'm so happy that you like Feathers :)