Hypha Spike: Aspect Setup 1
Design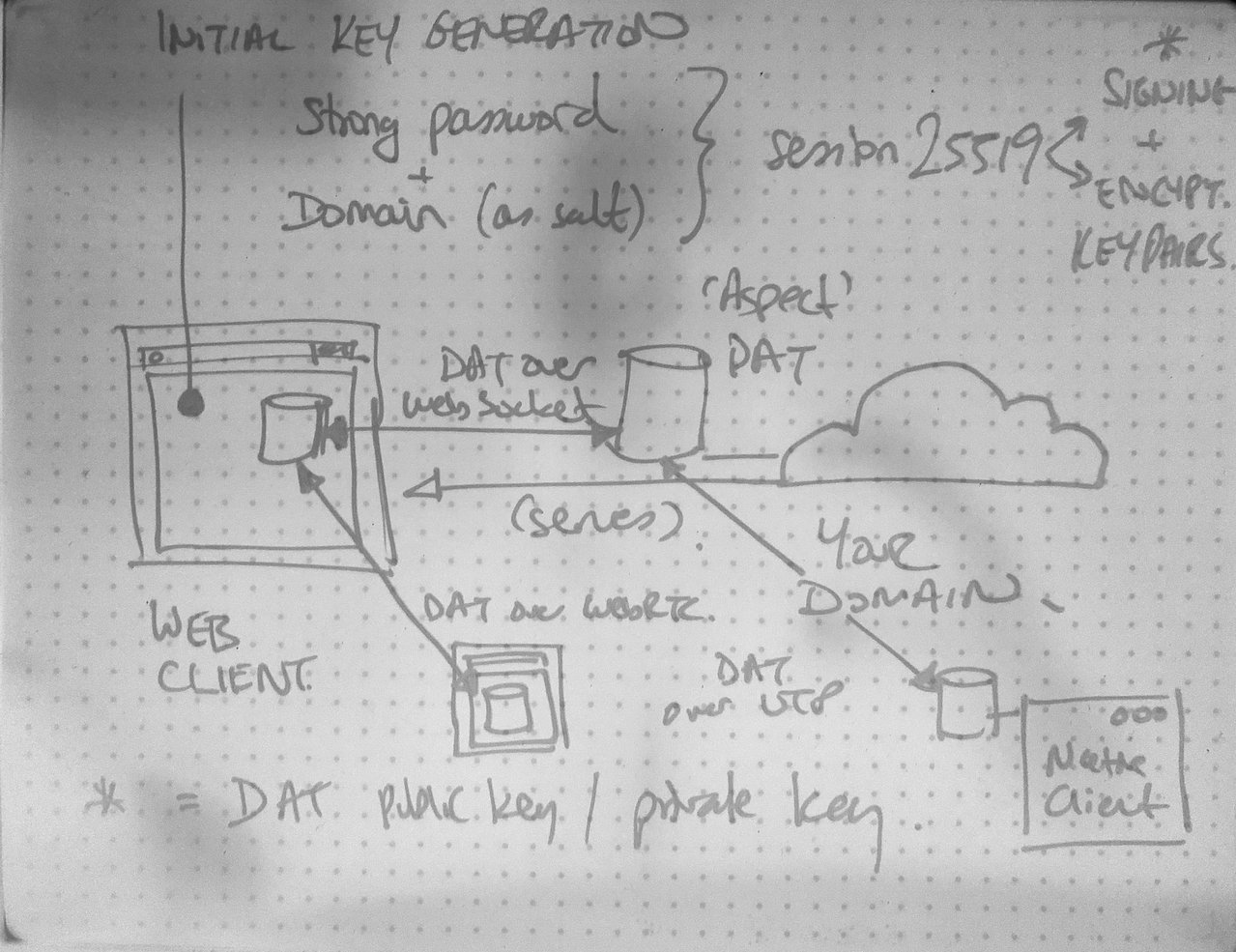 Philosophy
Your identity – your self – is a sharded aggregate of information1. For an organism to have integrity it must have ownership and control over the aggregate of these various elemental shards that, combined, constitute its being.
In Hypha (subscribe via RSS), I will call these shards aspects2.
For the purposes of Hypha, an aspect is defined by a secret known only to the person who owns it.
From this secret, we derive two keys3:
A key to obtain and read this aspect ("read key")
A key to write to this aspect ("write key")
Anyone with the read key can replicate your aspect and read any unencrypted information in it. The root of an aspect is public information. It is how other people find you.4
Your write key is used both to add to your aspect and, for private information, to encrypt it.
The owner of an aspect can write to it from any device that they own.
The aspect acts as a root index that links to both public and private collections of data. These collections may be interactions and include contributions by multiple people on multiple devices.5
Scope
This spike will focus on the basics of aspect setup:
Enter strong password on web interface
Generate ED25519 signing keys (read key and write key6) from password (via Argon2)
Generate Curve25519 encryption keys from signing keys
Generate root aspect DAT archive using the keys generated in Step 2.
Replicate the aspect from a separate node to test that it works as intended (e.g., command-line DAT running on a native client)
Steps 4 & 5 moved to the next spike (see postmortem).
All key generation happens on the client. The untrusted server (unprivileged always-on node) must never have the secret key.7
This spike is related to the Indienet publickey auth spike from last year. However, I no longer feel that publickey authentication is necessary for the client. The DAT archives are our source of truth, they're what we replicate, and they already handle authentication. Visibility of sensitive data does not have to be controlled at the web interface level but handled through end-to-end encryption. I am therefore also leaning towards the web interface being a single-page application.8
Spike notes
Iteration 1
Iteration 2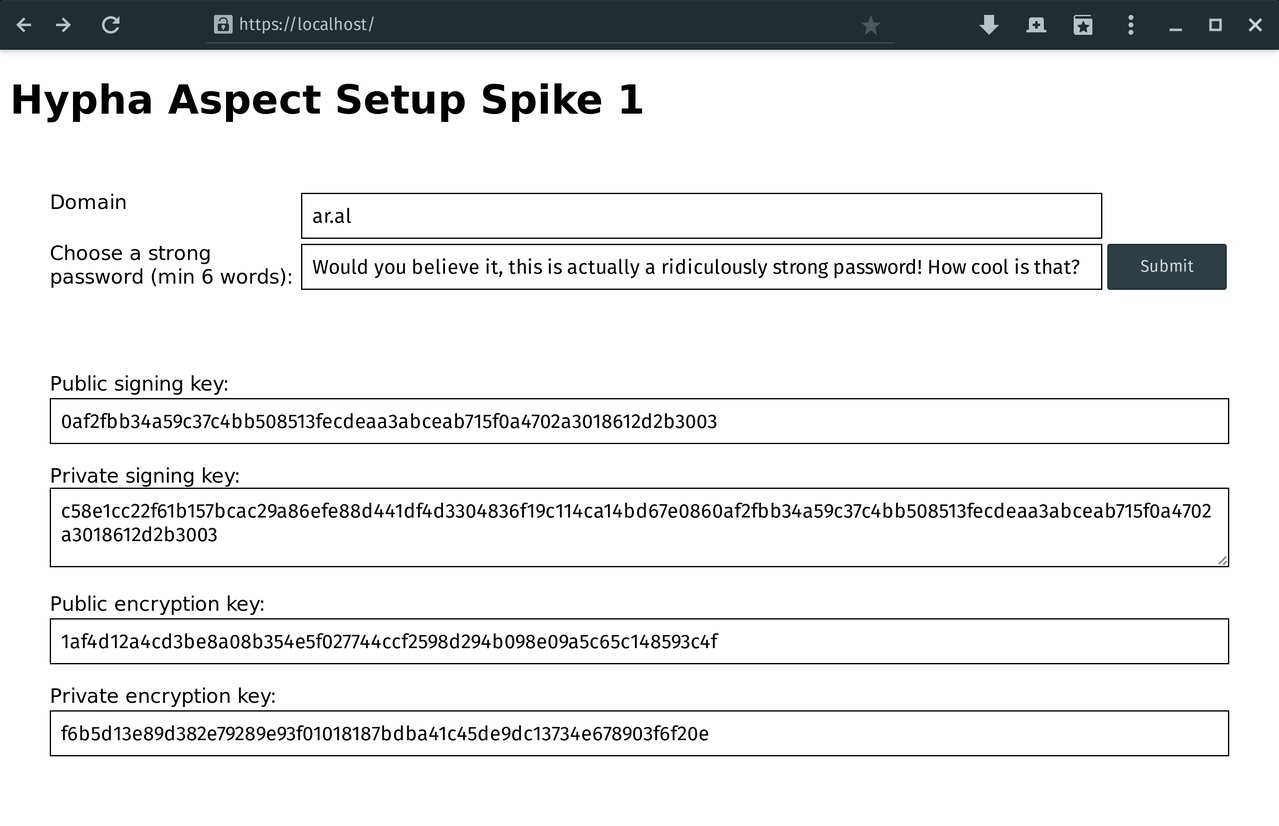 (Master branch.)
Use session25519 to generate the DAT keypair from a strong passphrase and the domain name as salt. Since domain names are globally unique, this is a strong salt, regardless of the fact that it is not random and could be short (e.g., ar.al).
Postmortem
I'm going with the approach in Iteration 2.
In the next spike, I will look at generating a DAT using the generated key material and replicating it to the always-on node via web socket.
Also see
Update: (2020-03-16) All Indienet links removed as that project is now over and we no longer own the domain. Our work continues at Small Technology Foundation. See Site.js and our ongoing research and development.
Indienet general cryptography policy

Indienet security spikes (docs, source)

Indienet configuration information docs
References